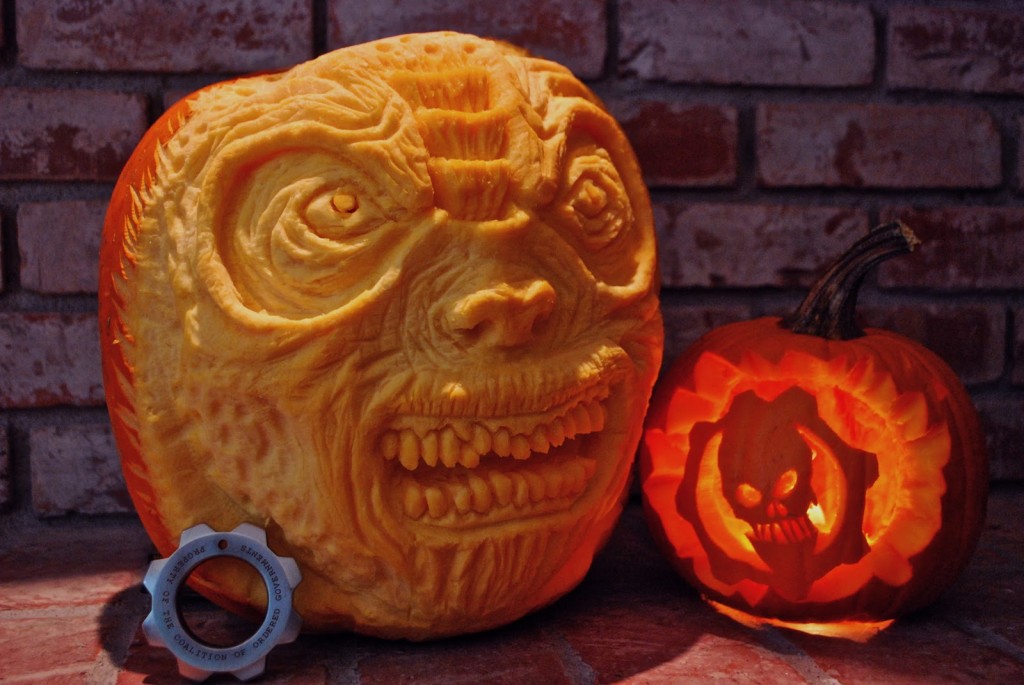 Happy Halloween!! Halloween is definitely one of my top 2 favorite holidays of the year, mostly because I get to do so many crafty things during this time.  One of my annual traditions has been to carve a 3D pumpkin and since I've been playing sooo much Gears of War 3 lately, I decided to create a locust pumpkin! Enjoy!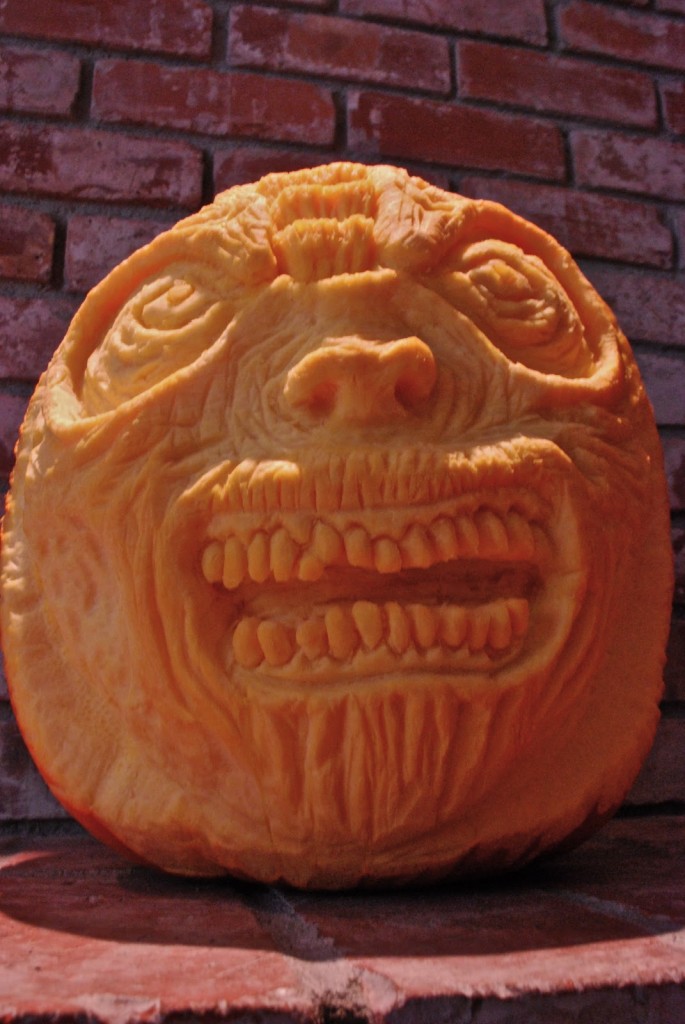 I also made a mini Gears logo pumpkin, which was much harder than I thought. I drew the stencil and taped it on the pumpkin. Using those tools that make dots in the pumpkin, I traced the stencil around and then cut w/the knife.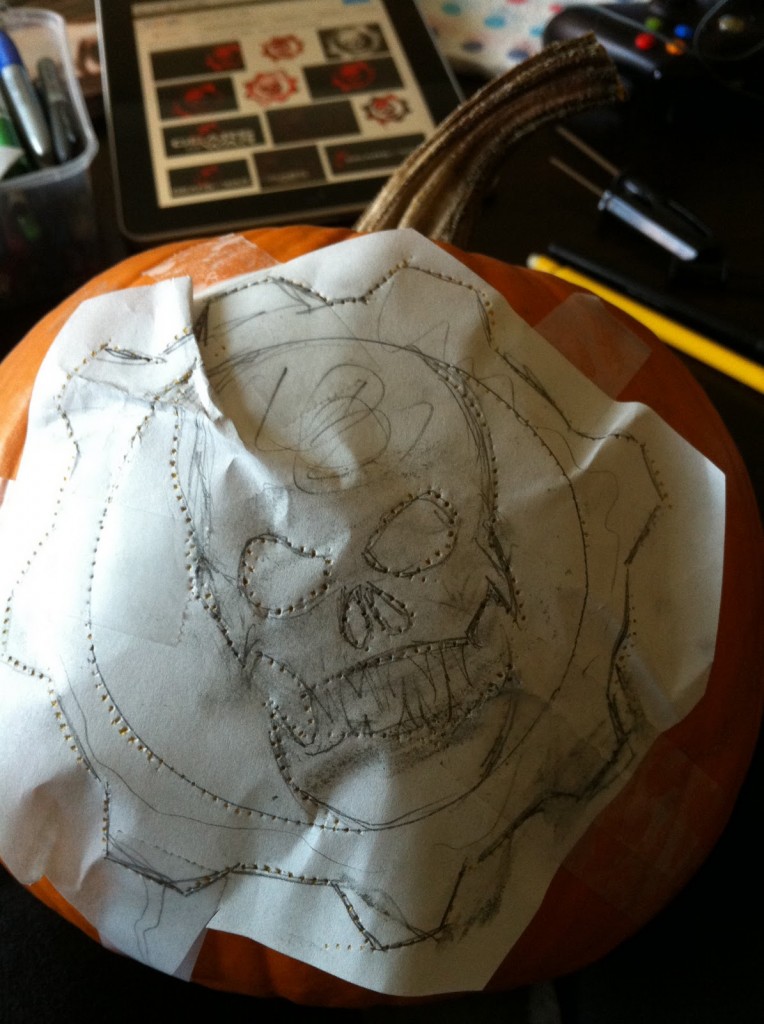 Also on my crafty agenda was face painting since I face painted a bunch of kids on Sunday at my church. Here's my PWNY FTW and my Nyan Cat!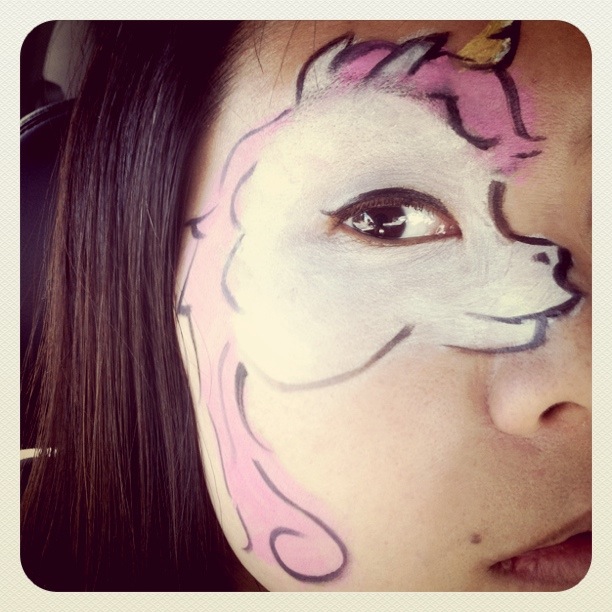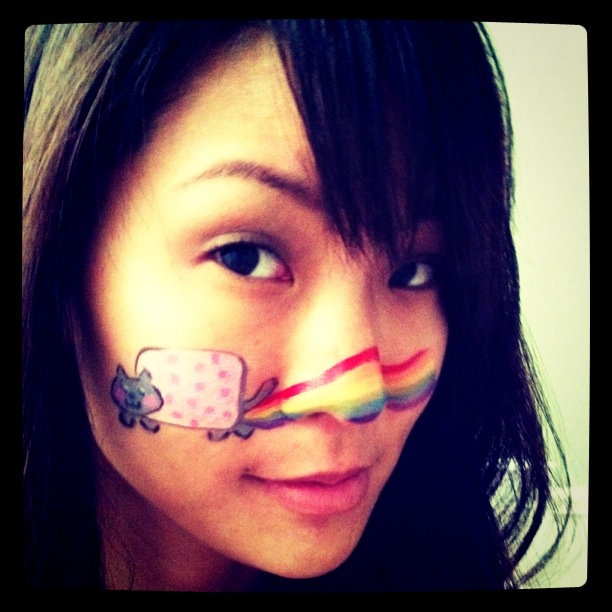 Happy Halloween!