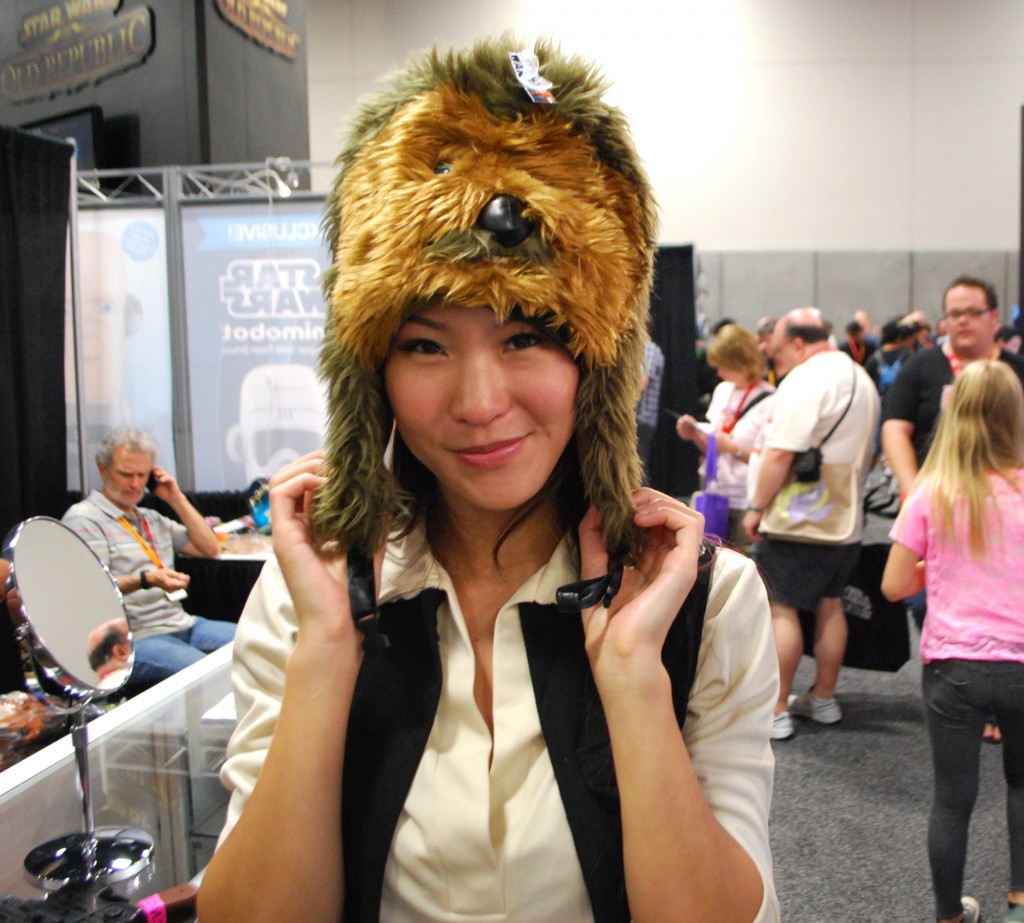 You definitely can't have a San Diego Comic Con 2012 recap without some photos. Here are some of my favorite pics of the toys, panels, celebs, and all the cool things I saw and did. Hightlights include:
Adventure Time Scavenger Hunt where you had to go around and collect stamps from different booths. Reward was a cool medal for completing the quest. People, including myself, started to get really annoyed at the folks at the Mimco booth because they stopped giving out stamps due to line control issues. Seriously? No other booth had that issue!! JUST STAMP FASTER! Anyhow, I finished the quest after camping out at the booth for 30 minutes.  SUCCESS!
Bill Amend and Jim Lee panels – two of my favorite artists from two different worlds. I've followed them both since the 90s and they have both inspired me in different ways. Bill Amend spent the panel going over some of his geekier strips while we all laughed. I found it ironic that he tried to explain his geeky jokes to a bunch of geeks. Jim Lee spent his panel giving some practical lessons in drawing while he sketched some amazing portraits. He gave away those sketches to anyone who had a ticket stub for Magic Mike. I am sooo regretting throwing mine away now! I was trying to destroy the evidence!!
Friday Hall H panels – I spent from 7AM to 4pm with Hall H. I was definitely sad to have missed the Firefly panel happening at the same time, but seeing the Big Bang Theory, Walking Dead, and Game of Thrones cast was amazing! I was definitely in a daze by the time I got out, but I loved every moment of it. Seeing Jim Parson's face propped up on a TV screen on the table seemed hilariously appropriate. Emelia Clarke (who plays Daenerys Targaryen) shared stories of how people still don't recognize her as much with her brown hair, but will once in a while call her "khaleesi" in the deepest respect. And Sarah Callies (who plays Lori on The Walking Dead) gave us reasons not to hate her just because of her character.