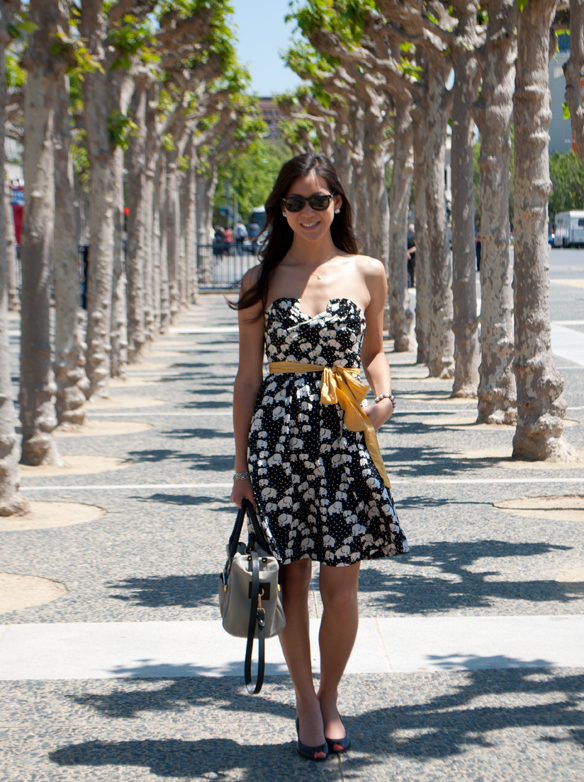 Wedding season is upon us! Even though I have been to a ton of weddings, every time I go to one, I still have to ask myself, "What should I wear?" When it comes to attending weddings, there are definitely some rules to follow – you want to look nice, but not outshine the bride. You want to dress for warm weather, but not be too skimpy. And then there are unsaid rules such as "never wear white to a wedding" (unless your white dress doesn't really look white) and what about black? What's the rule on wearing black? I don't have the answer to all of these, but I will be providing some ideas so that hopefully it will make your decision easier next time you're wondering, "What should I wear?"
Today's example is a fun Anthropologie elephant print dress. I wore this to a wedding recently and even though it was a casual day wedding, I wanted something spring-like, but still dressy. A fun print like this is a great alternative to floral print and the yellow sash adds a nice pop of color. Make sure to check out some of my picks at the bottom of this post for more cute printed dress suggestions!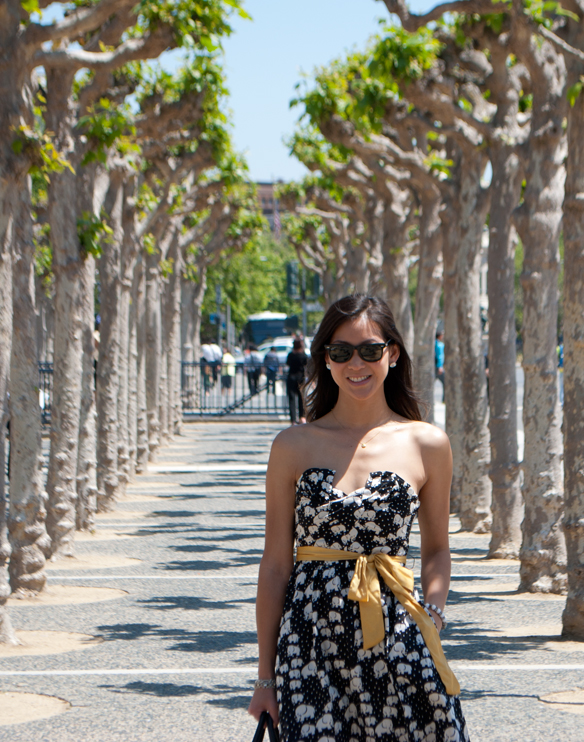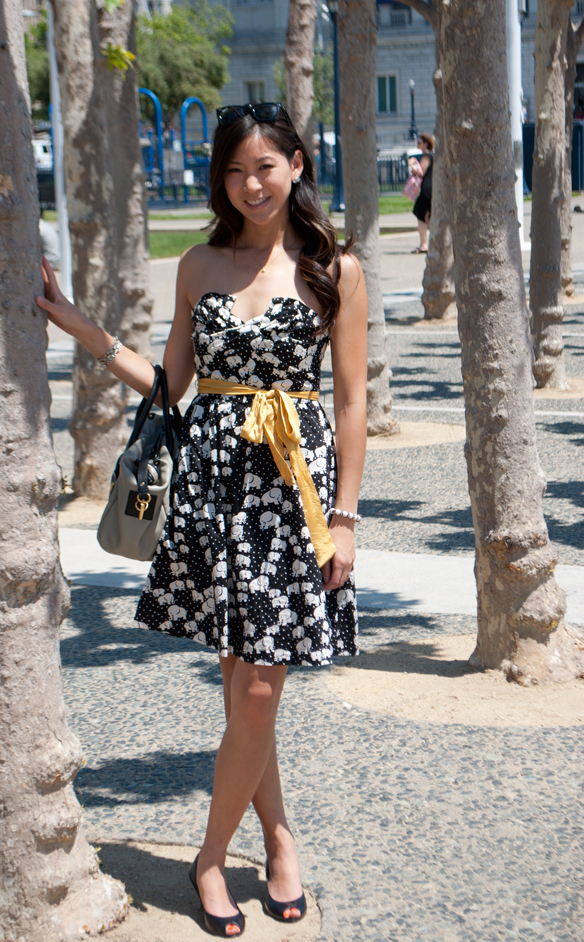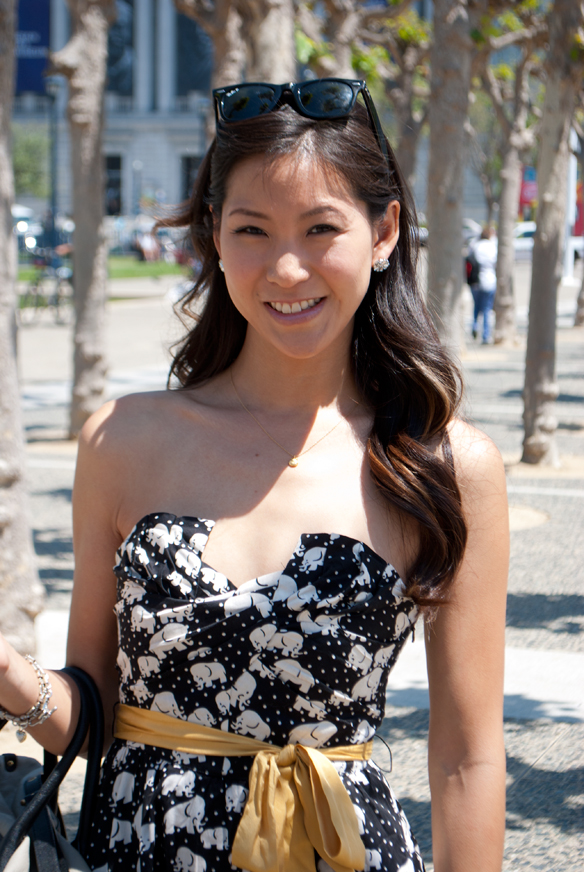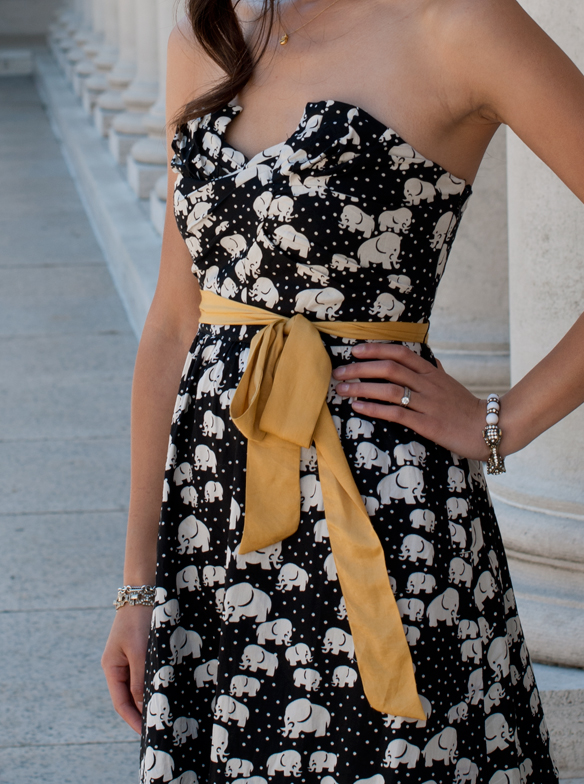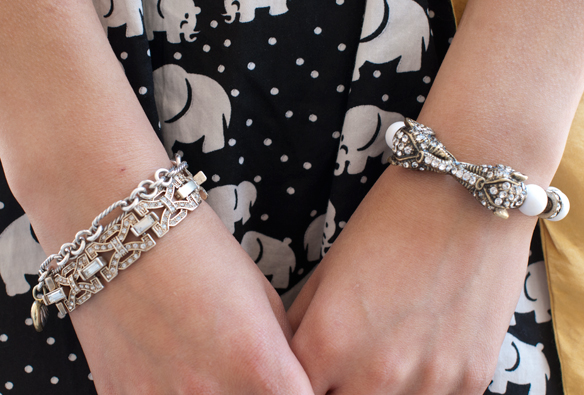 The Goods:
Elephant Print Dress (Cirque A-Line, Anthropologie)
Jewelry: Rhinestone Floral Earrings (Banana Republic, similar here), Owl Necklace (Dogeared, buy here), Heart Chain Bracelet (David Yurman, (buy here), Elephant Rhinestone Bracelet (Forever 21, similar here), Antique Link Bracelet (J.Crew, similar here)
Preppy Colorblock Satchel (Marc by Marc Jacobs, buy here)
Peep Toe Heels (Nine West, similar here)
Wayfarers (Ray-Ban, buy here)
And here are some of my picks for other great dresses with fun prints. These are perfect for those spring/summer weddings or even for every day wear!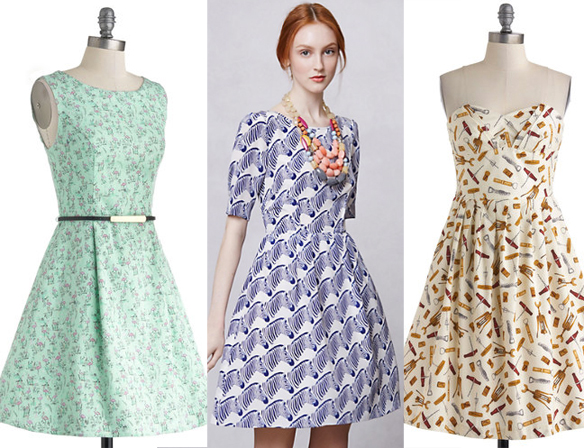 From L to R: Tropic of Conversation Dress (buy here), Elizabeth Zebra Dress (buy here), Vino Veritas Dress (buy here)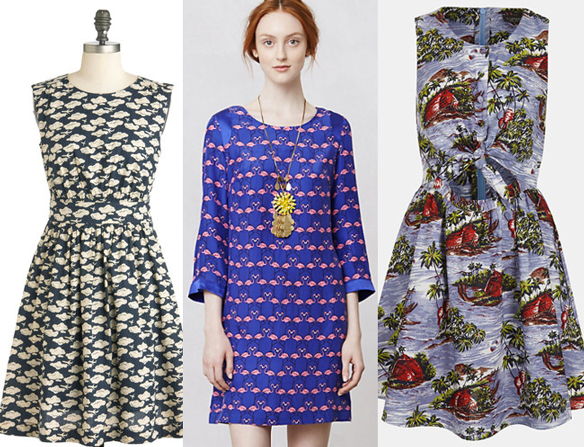 From L to R: Too Much Fun in Airplanes Dress (buy here), Flamingo Repeat Shift Dress (buy here), Hawaiian Boat Sundress (buy here)