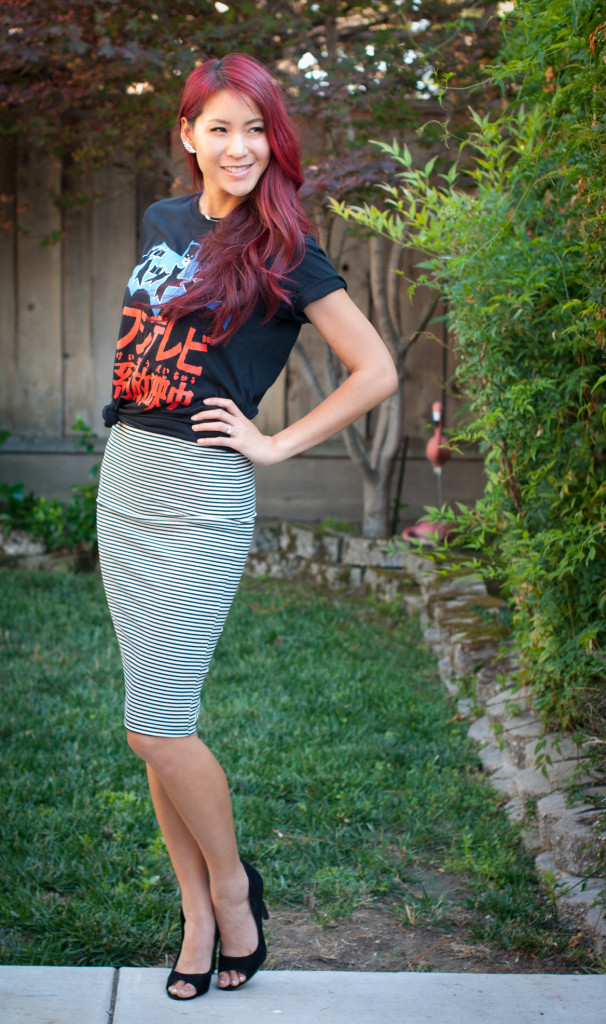 I can't claim that I've ever read Batmanga or even knew much about it before I got this shirt. But as a Batman fan (I mean, who isn't?) and fan of vintage styles, especially geeky ones, this shirt was an easy purchase for me. I decided to try something different with this shirt by wearing it over a bodycon dress and tying it into a knot on the side. It's definitely a cute alternative over tucking it into a skirt and also adds a bit of a casual feel to the outfit – so much so that I thought, why not try the outfit with heels and some sneakers! Also, I have to give a shoutout to my friend Crystal over at Geek Piñata for showing me the shirt! I actually saw the outfit she put together on her feed and knew I had to get one!
Here's the look with heels…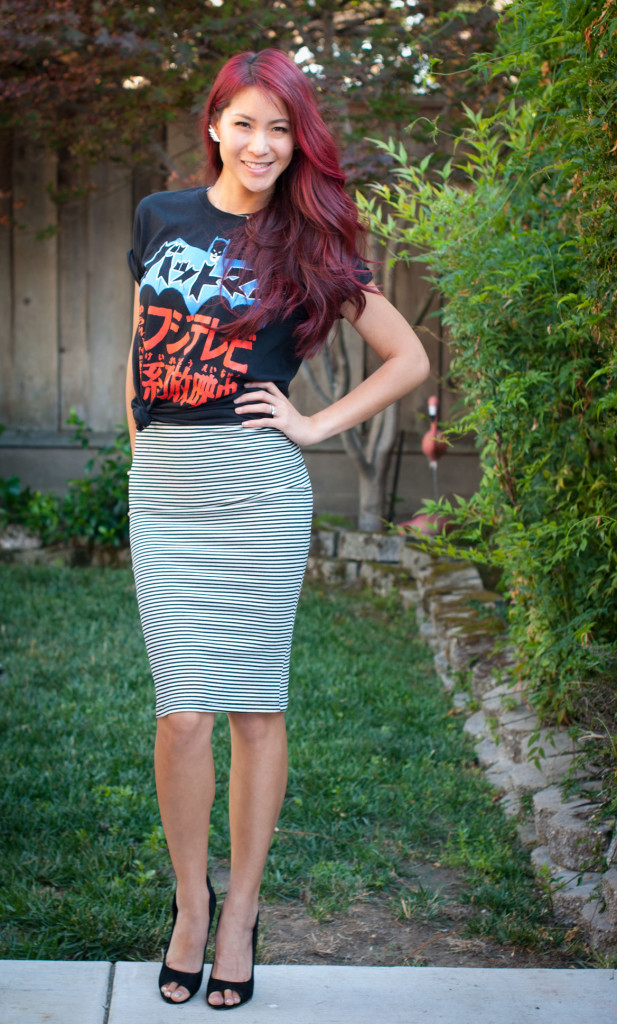 And here's the look with sneakers!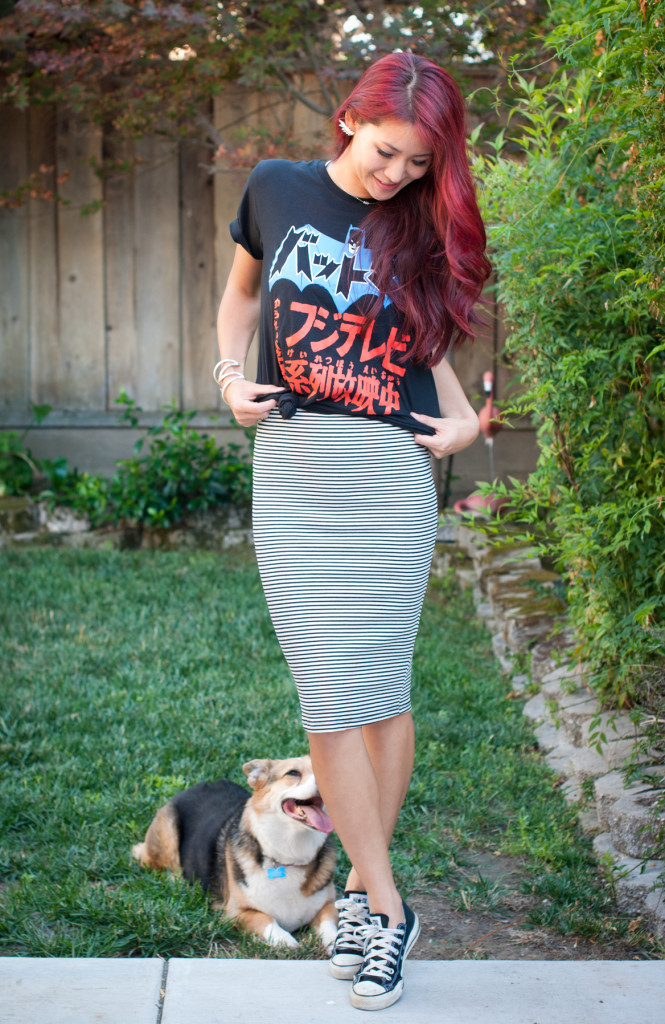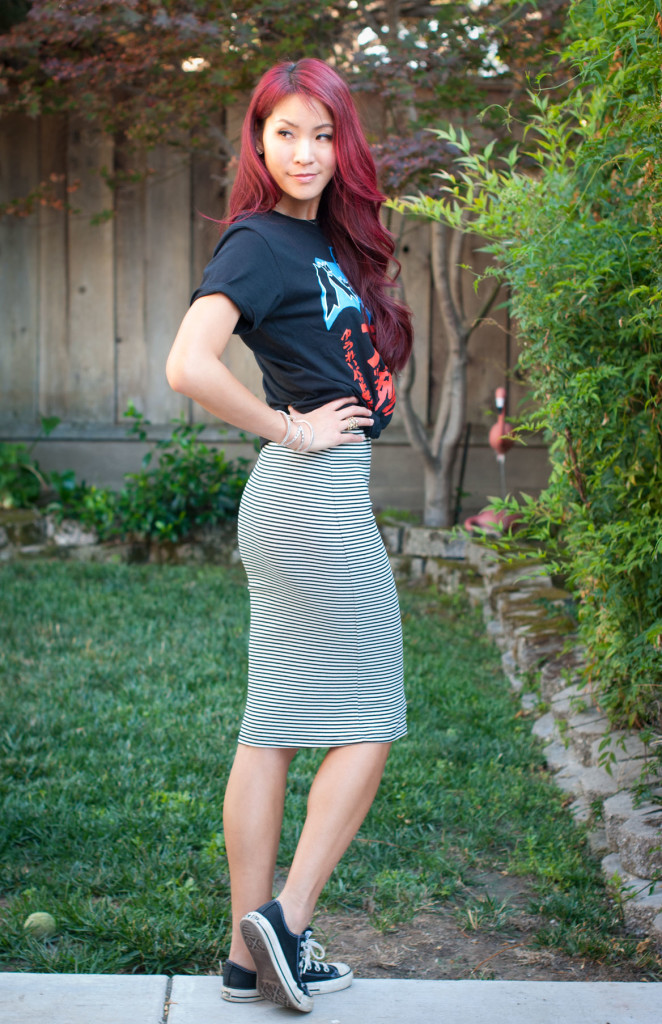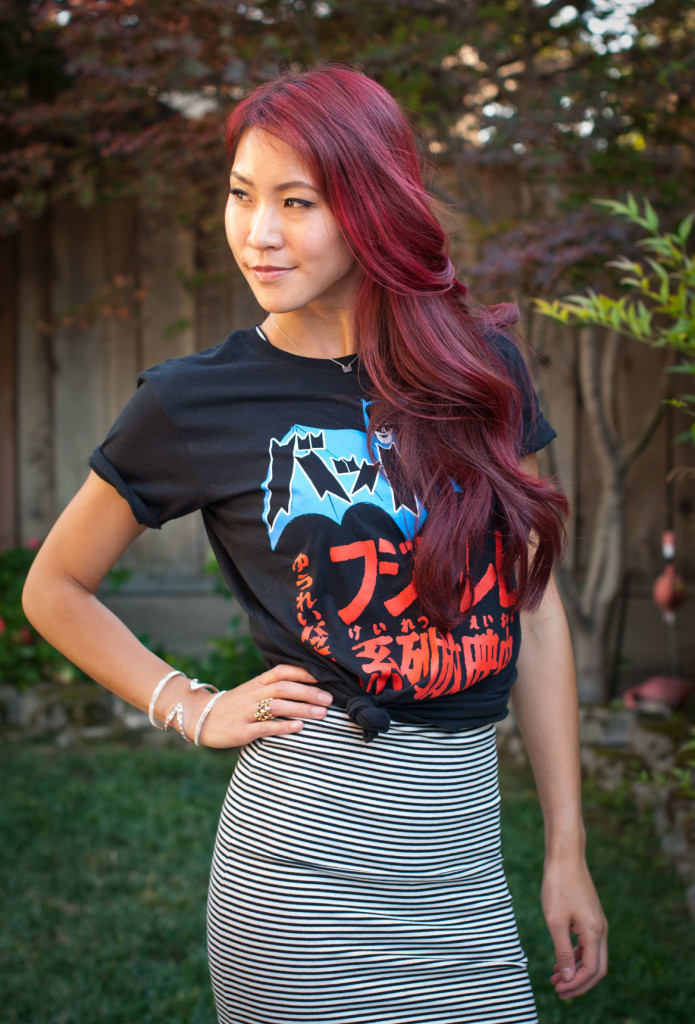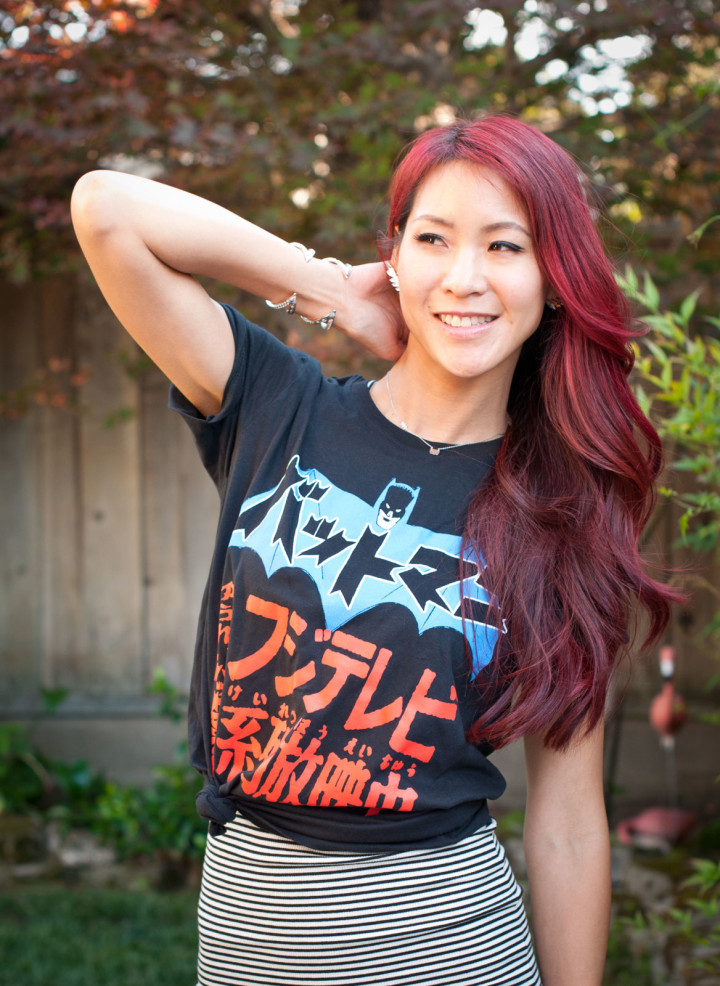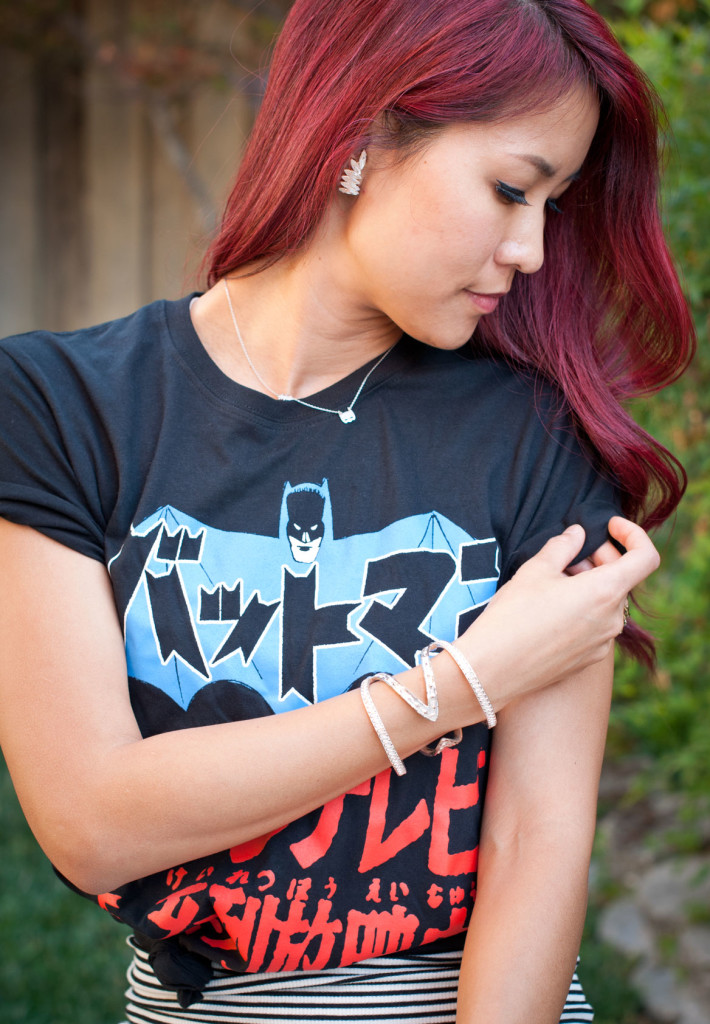 The Goods: