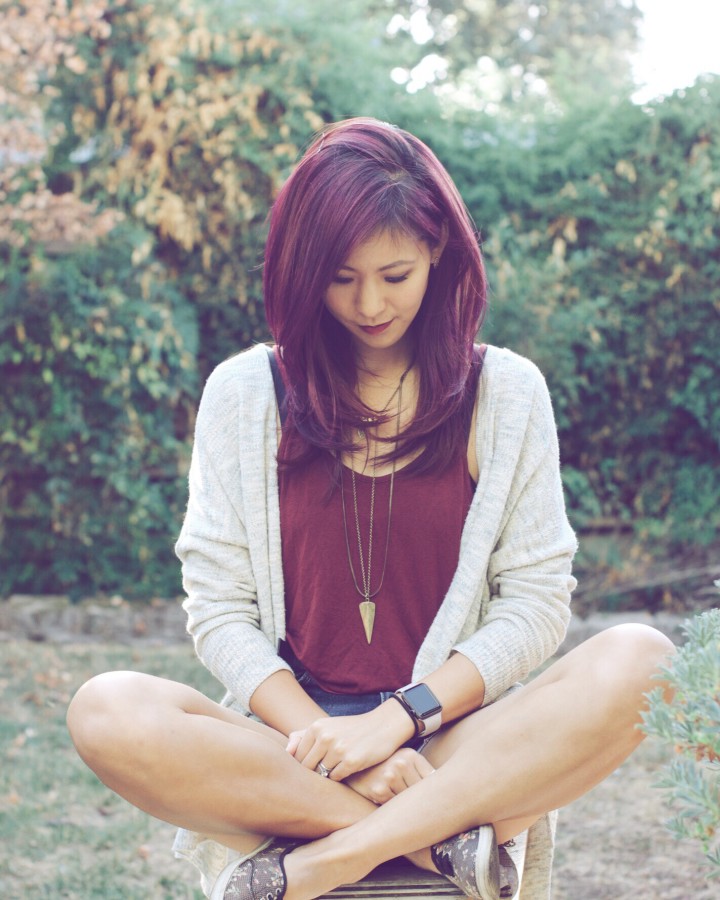 This is the post I've been dreading to write, the one I have no idea how to even start. I mean, how do you go about telling people news about your health? "Hello, I have breast cancer." At first I was telling people in person, one by one, but quickly realized that trying to hold it together was impossible. I wrote a mass email to some close friends, but that was equally difficult. Every reply back I received made me break down in tears and needless to say, I was an emotional mess. I guess there's just no easy way, so I guess the best way is just to start at the beginning.
Back in June, I felt a lump in my breast. Many doctors have mentioned to me that I'm "lucky" to have found it. I guess self breast checks are not as common as I thought Ladies, lesson learned, do your monthly self breast exams! My general doctor said it was "no big deal", but that I could follow up and get some checks done for peace of mind. I continued on with life, focusing on the important things – you know, like the Her Universe Fashion Show and San Diego Comic-Con! Once all the madness calmed down, I decided to finally get those follow up tests only to find out that I had not just the 1 mass, but actually 4. When the doctor said to me that I had a "good" chance that they were benign since something like 20% of masses are cancer, I did the math and knew the odds were actually against me. With 4 masses, that meant I had an 80% chance that 1 of the masses was going to be cancer (damn, statistics classes). I wanted to be wrong, but when the doctor confirmed that the initial mass that I found was indeed cancer, I knew my life was never going to be the same.
At first I was in denial. Was this considered breast cancer? I wasn't even sure! But once I started seeing all the doctors, having them explain most of the same things over and over to me, it really hit me hard. I have breast cancer. I just couldn't believe it. How was it possible that someone with no family history, watches what they eat, is condoned for being too skinny, and always passes her yearly physicals with flying colors, could get something like this? Wasn't I too young for this? Was it all those boba drinks I had? Maybe that new cream that the dermatologist gave me to use? I spent all of September in and out of the doctors – getting MRIs, ultrasounds, mammograms, and a grand total of 7 biopsies (not fun). Not only was waiting for all the results nerve-racking, but just knowing I still had this cancer in me for so long made me sick to my stomach. By the end of September, things had settled and I was ready to make one of the biggest decisions I've had to make so far in my life – what kind of surgery to have. I guess you could say that at least I had options, but it was still one of the toughest decisions I've ever had to face. Everyone has different thoughts and preferences about it, but for me, it mattered the most that I had peace of mind.
Last Thursday, I ended up having a single mastectomy and although I've been on a good road to recovery, it's still sad to face the fact that you've just lost a part of your body. It's not that I was even that attached to my breasts or anything, but once I realized I was going to lose one, I have to admit it still made me sad. Luckily I have some amazing friends, family, coworkers, and people that by no coincidence God has placed in my life to help me along the way. It may sound cliché, but when it comes down to it, it's really the people that surround you that matter – in person, online, and even the voice on the other end of the phone. Having some really awesome people in my life has kept me strong when I'm weak, sane when I'm emotional, and brought me joy in times of sadness. I wish I could say the journey is over now, but it isn't. Who knows where the end of the road is, but I appreciate being able to share it with you guys. Thanks for listening.