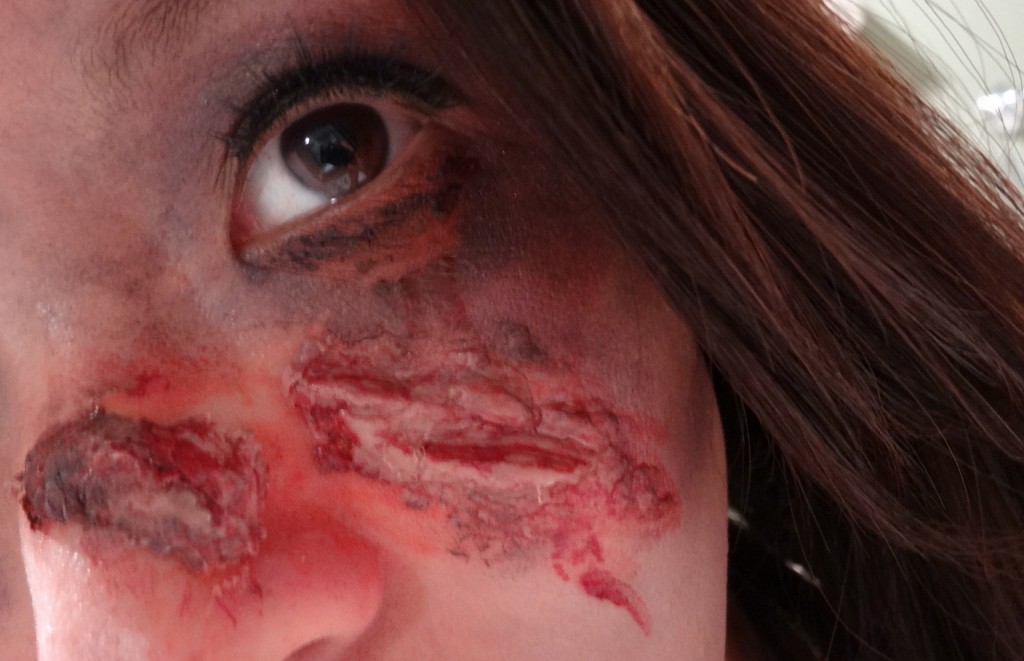 This year for Halloween, I decided to be Finn by day (pics to come) and a scary zombie doll by night. I had never experimented with special effects makeup before so I was really excited to give it a try. The only things I used in this look were scar putty, face paint, and regular eye shadows. Using scar putty was definitely very cool although the brand I got was super duper sticky and not that easy to mold. And by the end of the night, it was a lot less adhesive due to natural oils from the face. Either way, I loved doing the look and not only got a lot of scared reactions from little kids, but also double takes from adults.  Although I wasn't able to do step-by-step pics, I did take some progress pics along the way. Enjoy!
First I used a scar putty and used a popsicle stick to slather it on my face. I mentioned that this brand was really sticky so it was difficult to shape, but either way, it did it's job so I was pretty happy.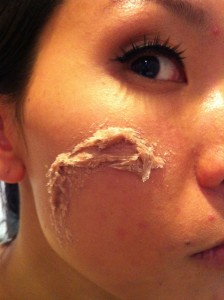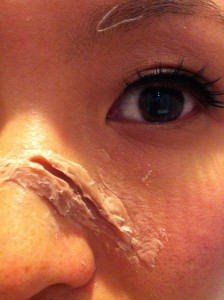 Then I used a white face paint crayon to make myself white everywhere else. This stuff is more waxy and not water based so you can easily smudge it around.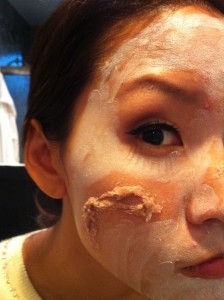 After that, I used a brush to blend the white around. I used purple and black eyeshadow to add some grey tones to the white and then just started freely making dark circles around my eyes, mostly using purple and black tones.
After that, I applied the fake blood with a paint brush onto various areas around my eyes and all over the scar putty. I then used a sponge to just blend the areas around the scars and my eyes.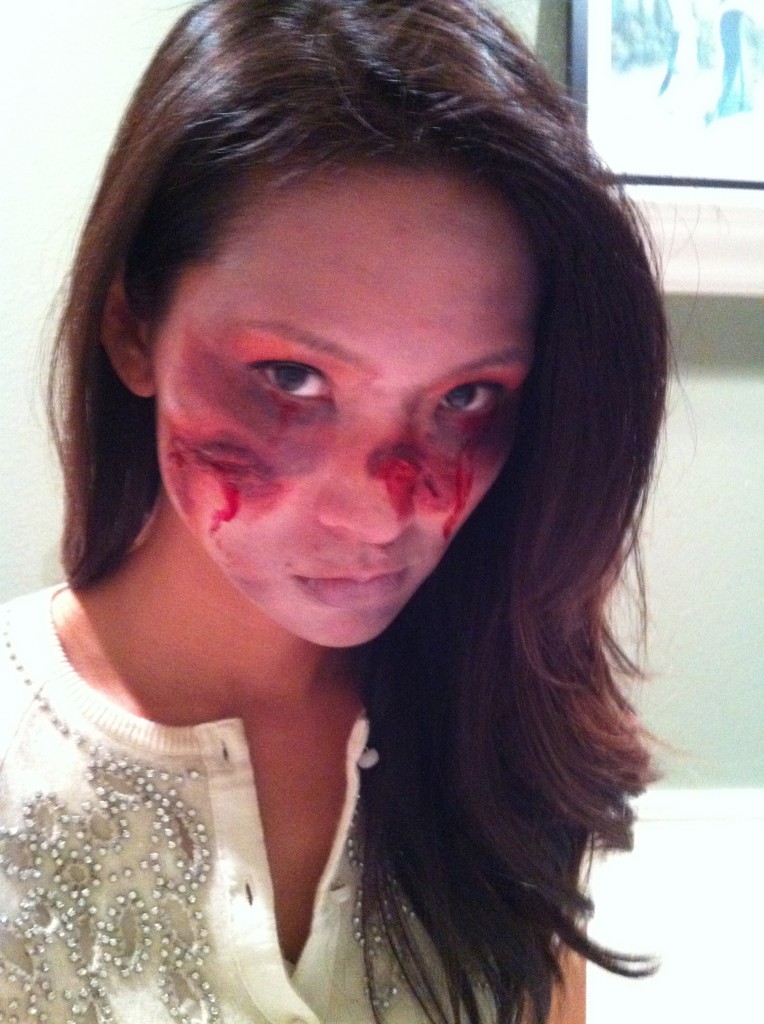 I thought this was still a little too faint so I made even darker shadows around my eyes and added more shadows everywhere overall. Here's the final look and some closeup of the scars. It's also definitely a good idea to make your hair look super messy and distressed for that extra zombie effect.