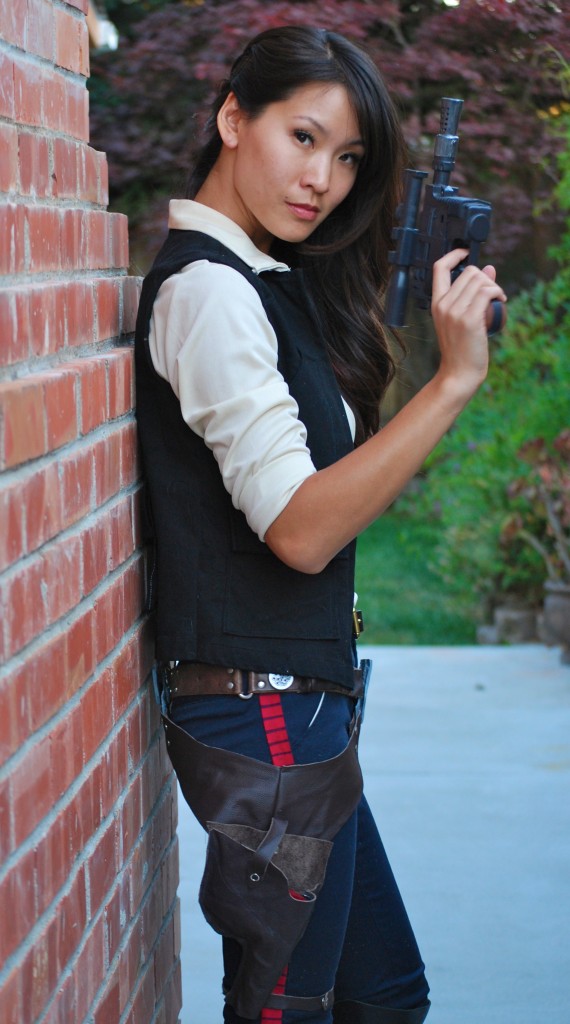 *NOTE* To skip to other tutorials for this cosplay, check out the links below!
Vest
Holster and Belt
Belt Buckles, Accessories and Gun
Cosplaying as Han Solo was a blast. Not only was I comfortable wearing the cosplay all day, but I received some extremely nice compliments from my handiwork. I never thought wearing such a conservative cosplay outfit would result in so many sexual innuendos (and more here), but hey, it's all in good fun. Plus I am pretty immune to it from being an ex-FragDoll and all.
Anyhow, I promised tutorials so I am bringing tutorials! Continue reading →