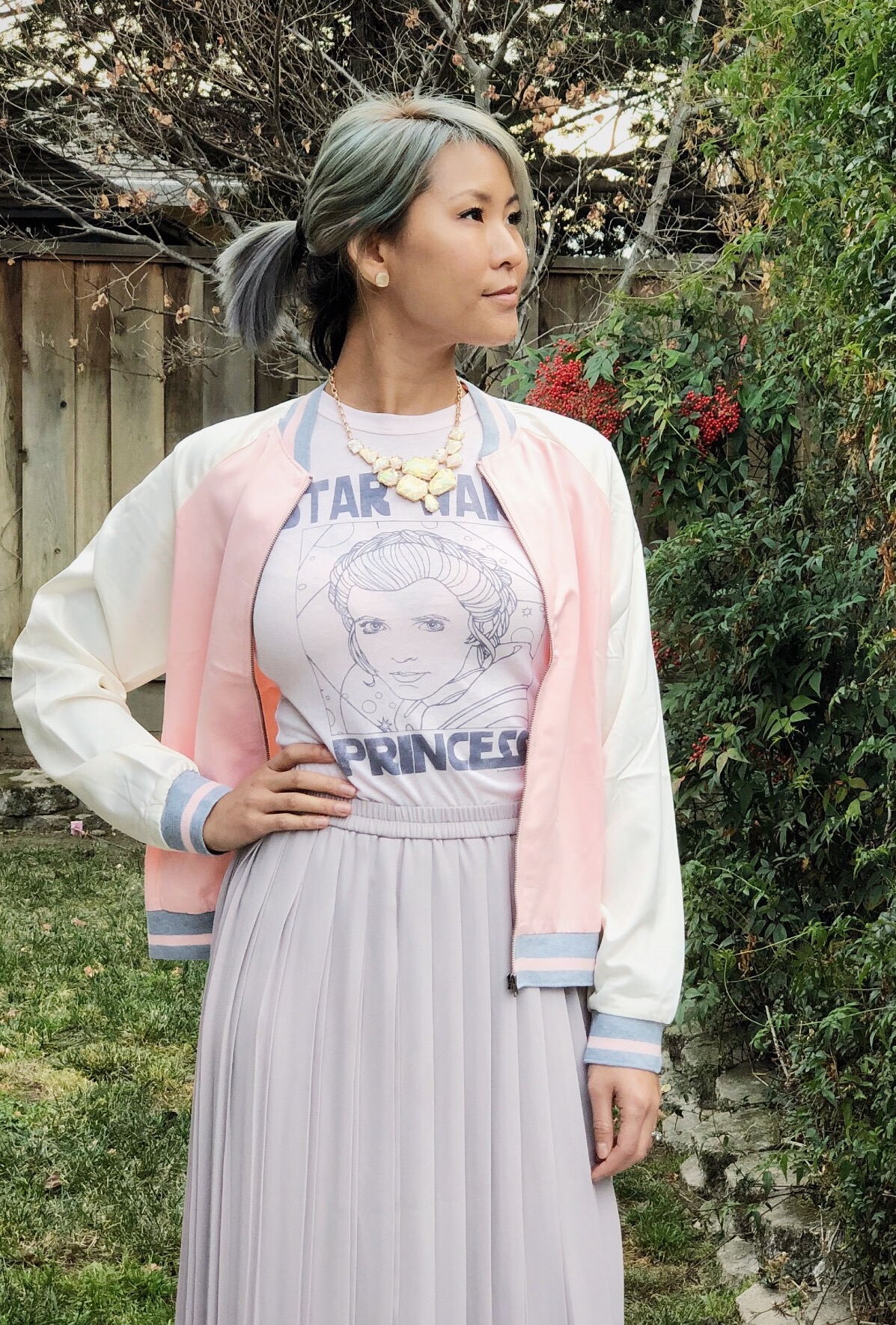 Now that I've watched The Last Jedi for the 3rd time, I think I'm finally ready to put down in words my thoughts on this movie. You have been warned. There will be many many spoilers ahead so only read ahead if you are ready!
First off, let me say that if you are not a big Star Wars fan or don't have many expectations for The Last Jedi, then you will probably like this movie. Objectively, it is a very entertaining movie – lots of action, adventure, beautiful scenery, and some great acting. But if you are a Star Wars fan, and expect this one to be like the rest of the movies (I'm not talking about the prequels), then you may be incredibly disappointed just as I was during my first viewing.
Starting off with the whole "can you hear me now?" scene, I knew something was off. Then Luke throwing that lightsaber over his shoulder, Leia floating in space, Rey's sometimes strange lines during Jedi training, the entire Canto Bight sequence, and Snoke's quick and unexpected death all gave me a "bad feeling" about the movie. Like many other fans I talked to, it took a while for me to process this movie for some reason. I wasn't sure if it was the weird humor, the tone, the frustration with stories that were built up in The Force Awakens that didn't get answered, or just that the scenes that jumped back and forth and seemed all over the place. The easiest way to put it was that the great scenes were great and the bad scenes were bad.
It wasn't until I forced myself to watch it a 2nd time (yes, forced!) that I started to enjoy the movie. I came in with lower expectations this time, allowing me to just take it for what it was, enjoy the good parts, and have more tolerance for the bad parts. I found myself getting really excited for certain scenes, my favorites being that shot right before Rey and Ben Solo kick major ass and Luke having his grand finale.
Of course I have to call out that watching this movie was incredibly emotional as well. Every scene with Carrie Fisher brought me to tears, especially that cheap move R2-D2 made showing Luke that hologram from Episode IV! lol. But the last scene with Luke and Leia was definitely a tough one. When Luke said, "No one's ever really gone", I wanted to think that he was really talking about Carrie Fisher, that her memory will never really be gone and our princess will be with us… always.
And with that, it seemed appropriate to dig out one of my old Princess Leia tees and bring some fun colors into today's outfit. So, do you agree with my review? Let me know what you think!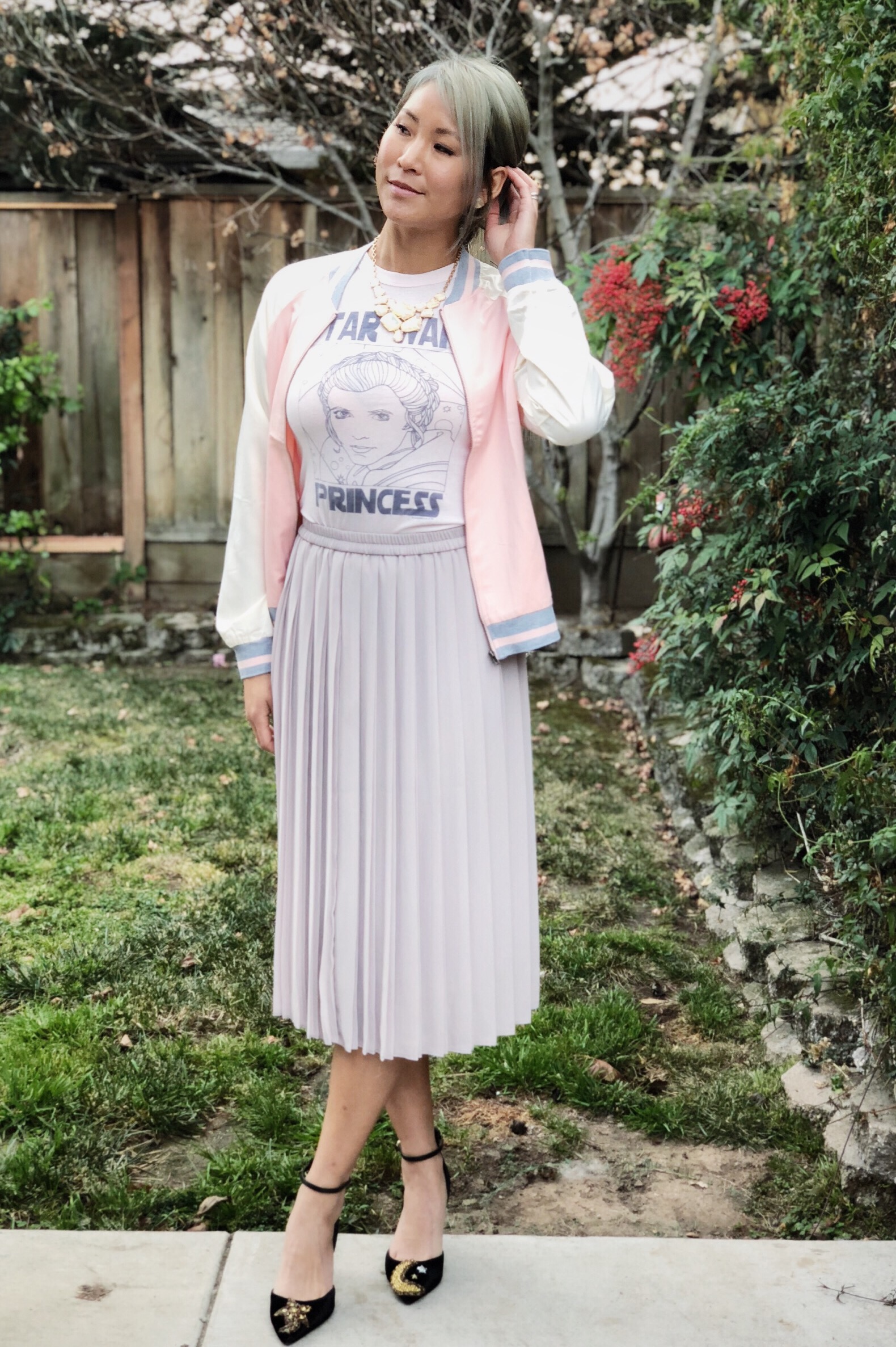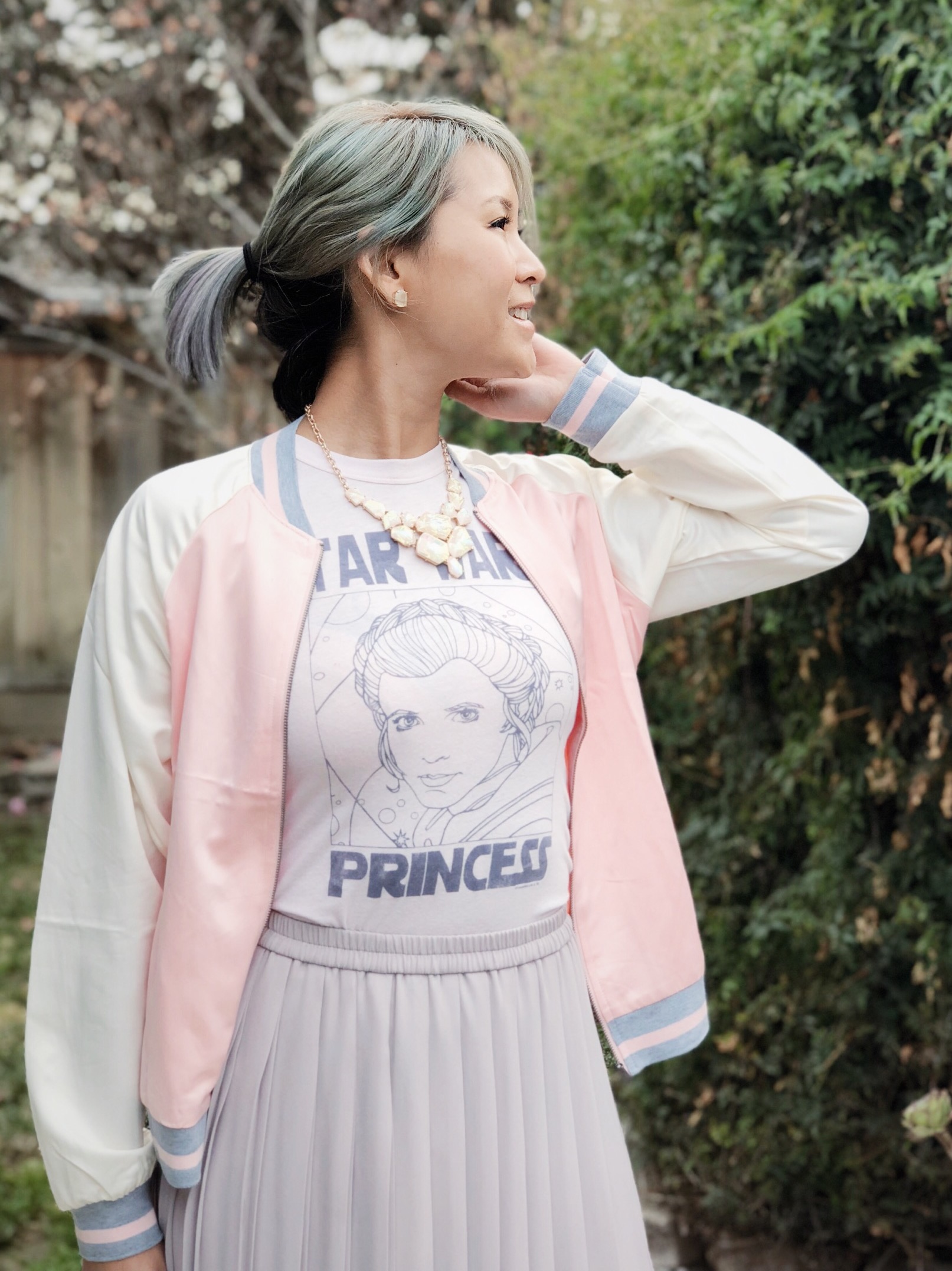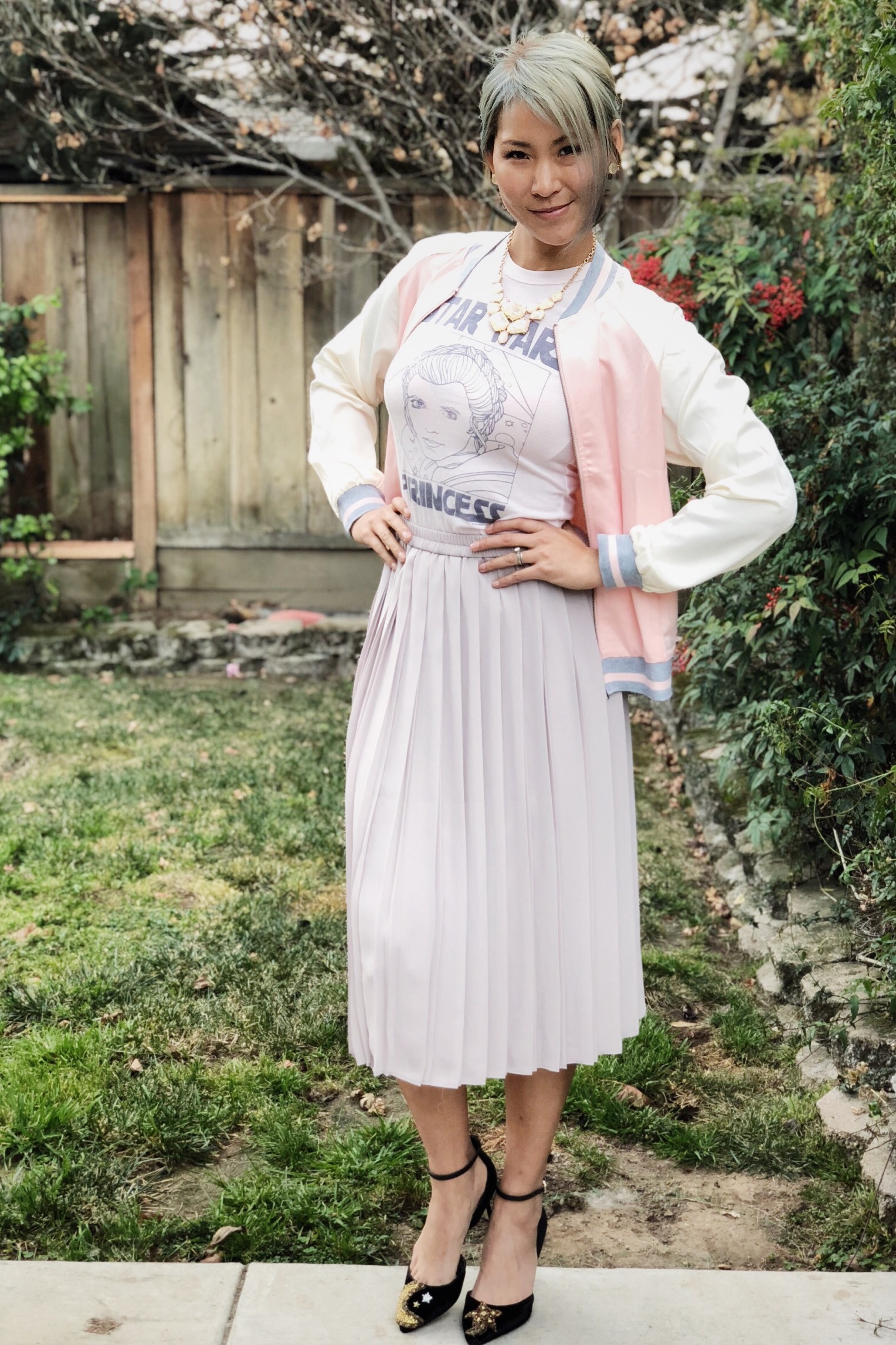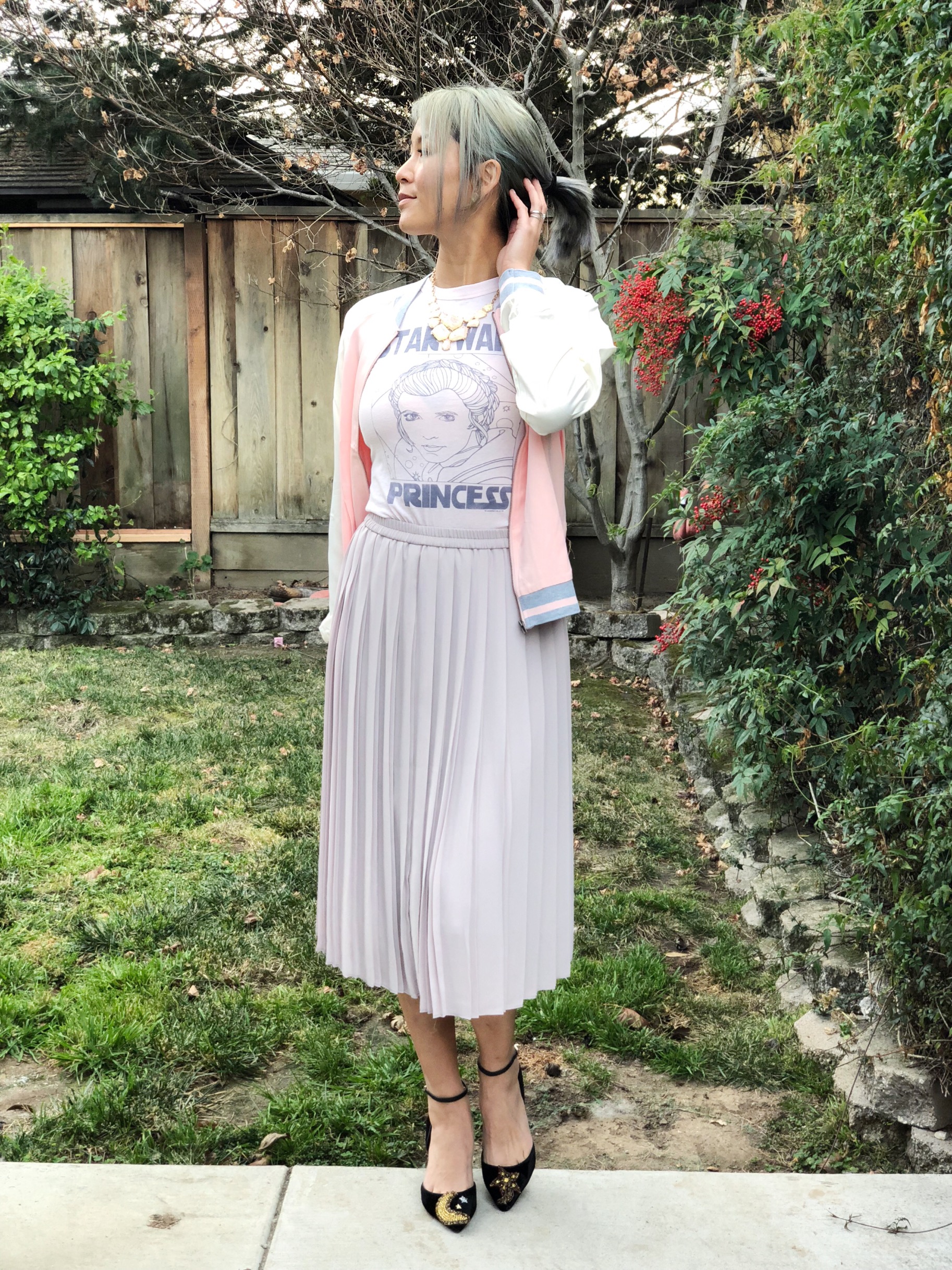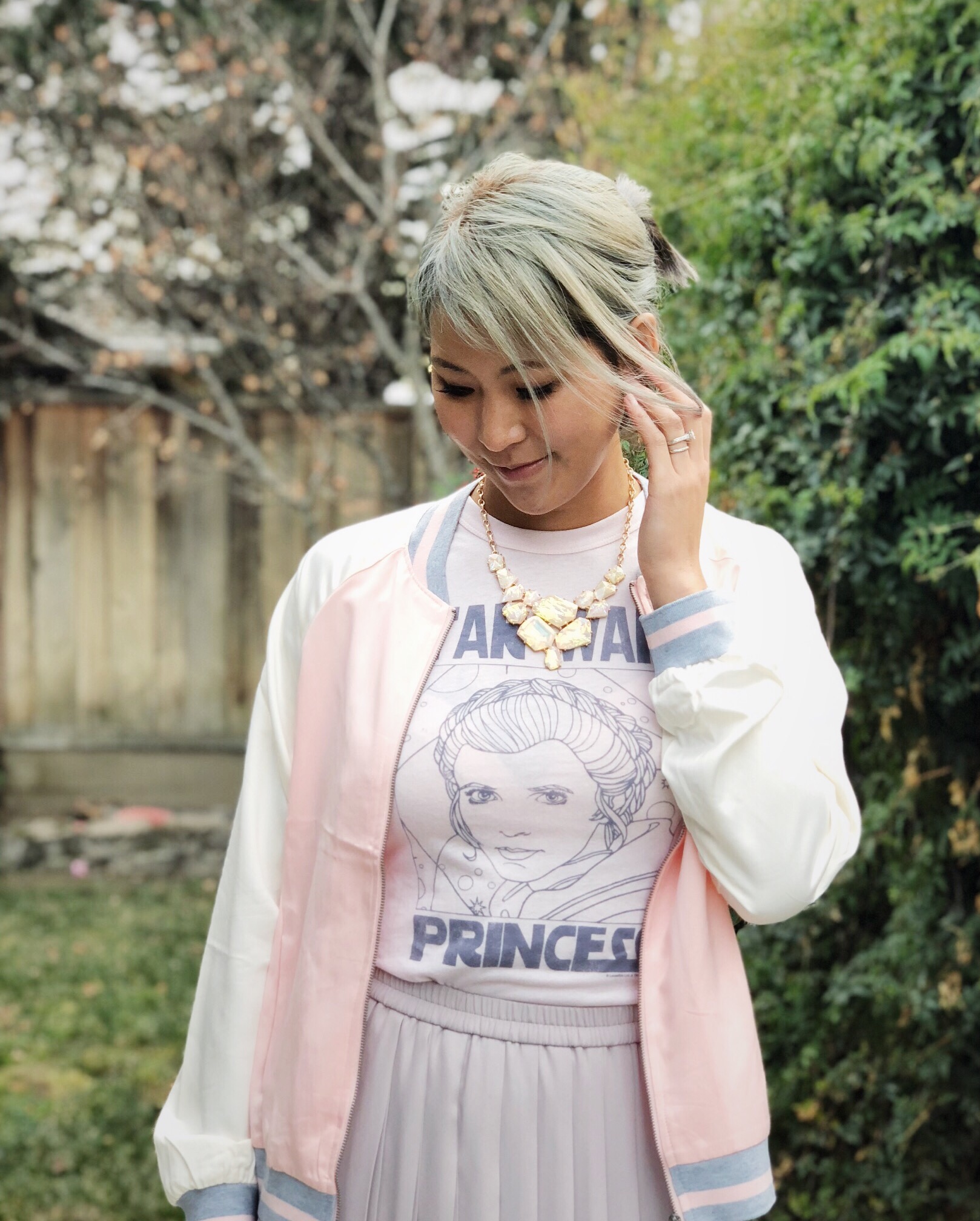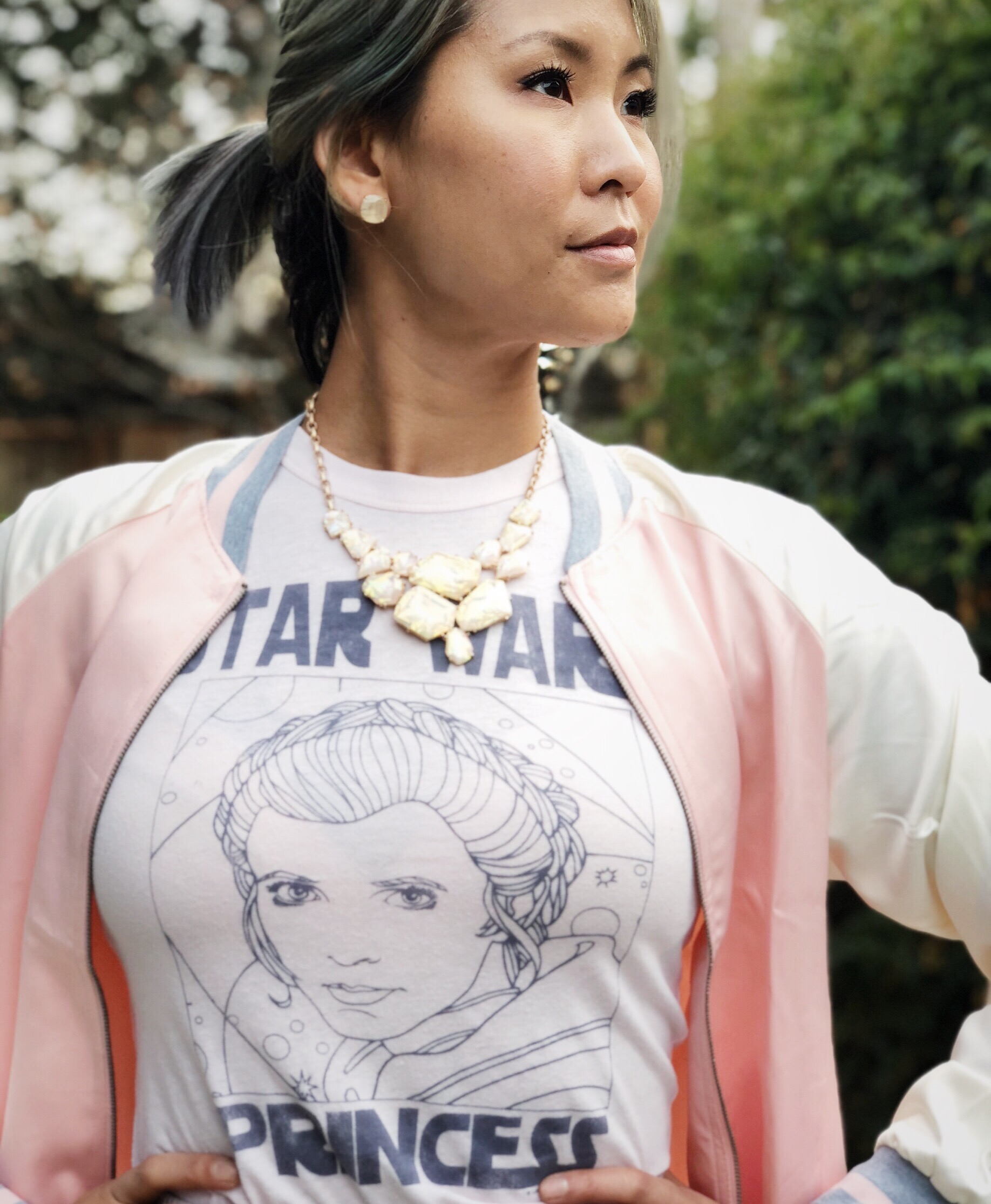 The Goods: