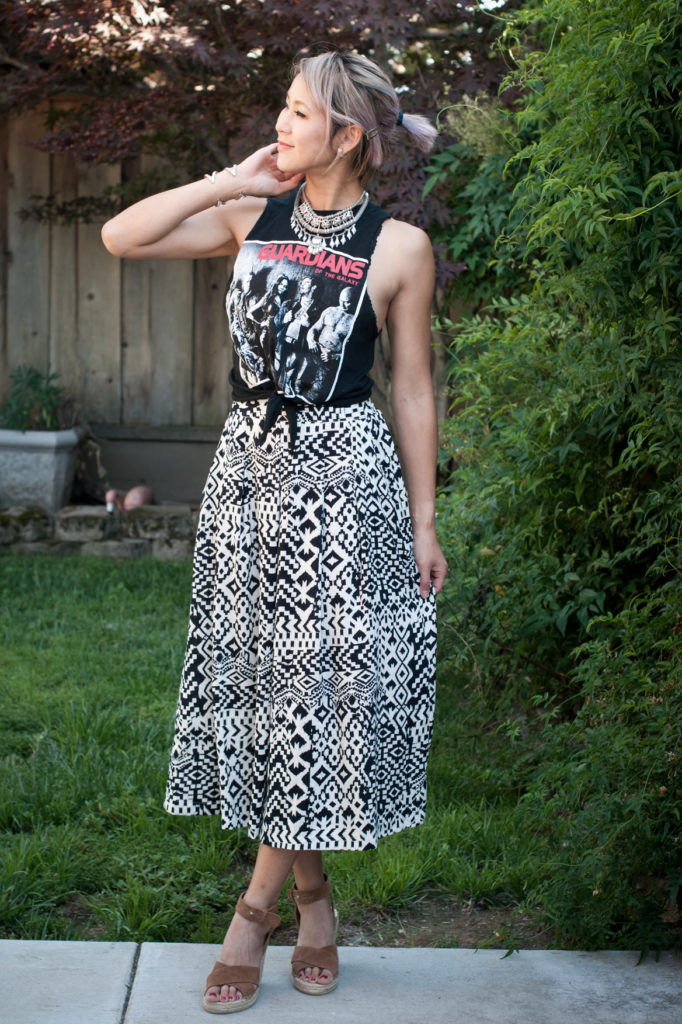 It's been a pretty hot summer, which has been the perfect excuse to make some new tank tops. I've been buying way too many Guardians of the Galaxy tees (because they all look SO cool) and instead of just cutting them all into sleeveless tanks, I've been trying to mix it up with some DIY. The graphic on this tee was totally album cover worthy so I wanted to add a bit of punk cutouts to the back. All it took was some scissors, careful cutting, and then cutting off enough of the shirt to have a front tie. And speaking of DIY, I even made the pants I'm wearing, which were super easy with this pattern! Read on to DIY your own geeky tee!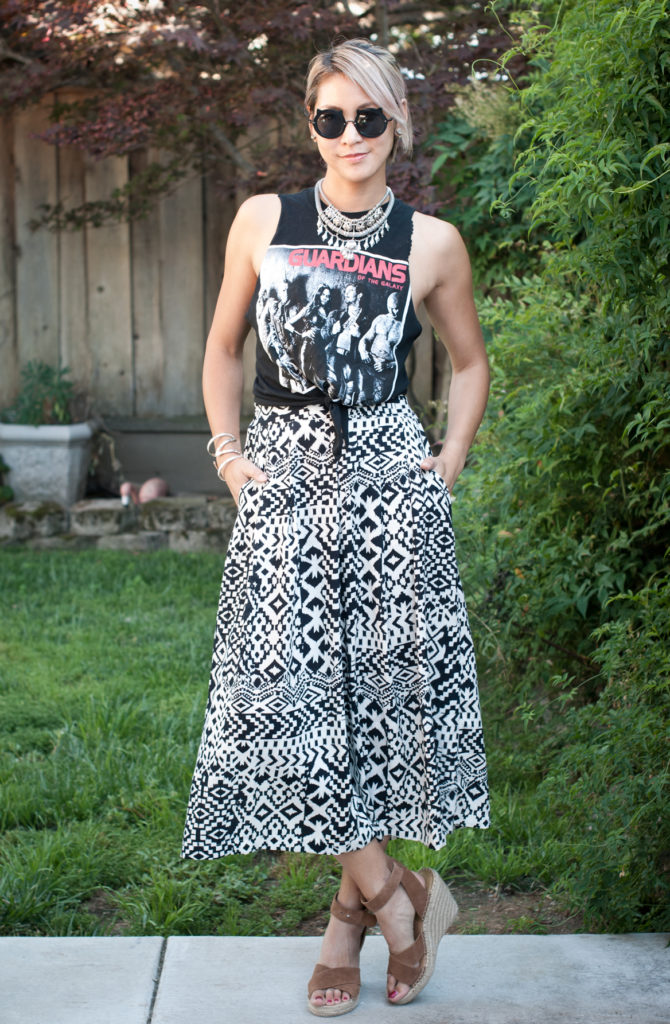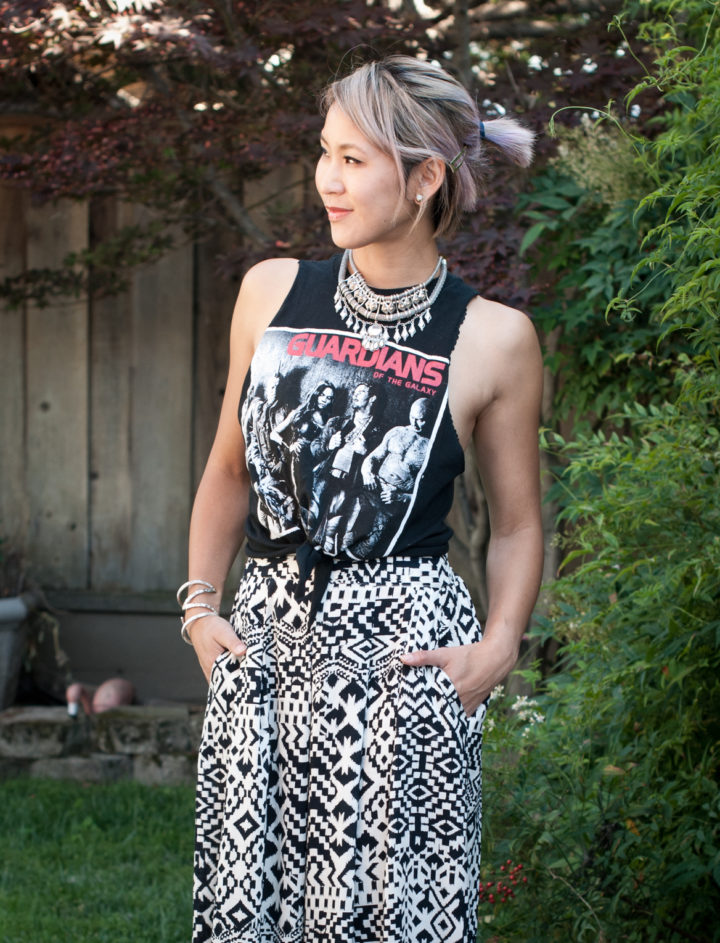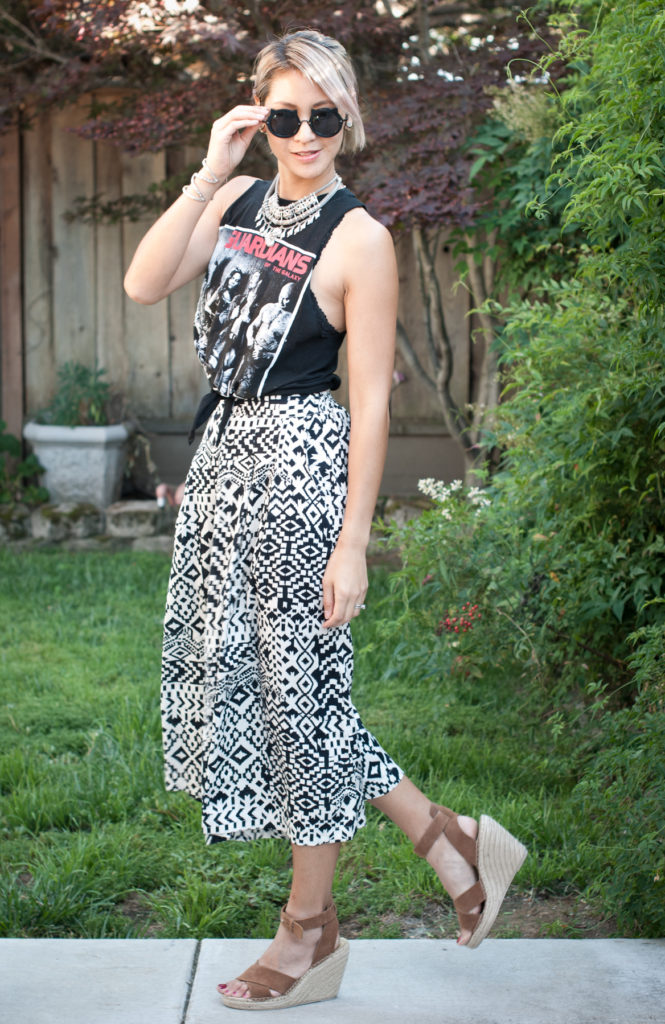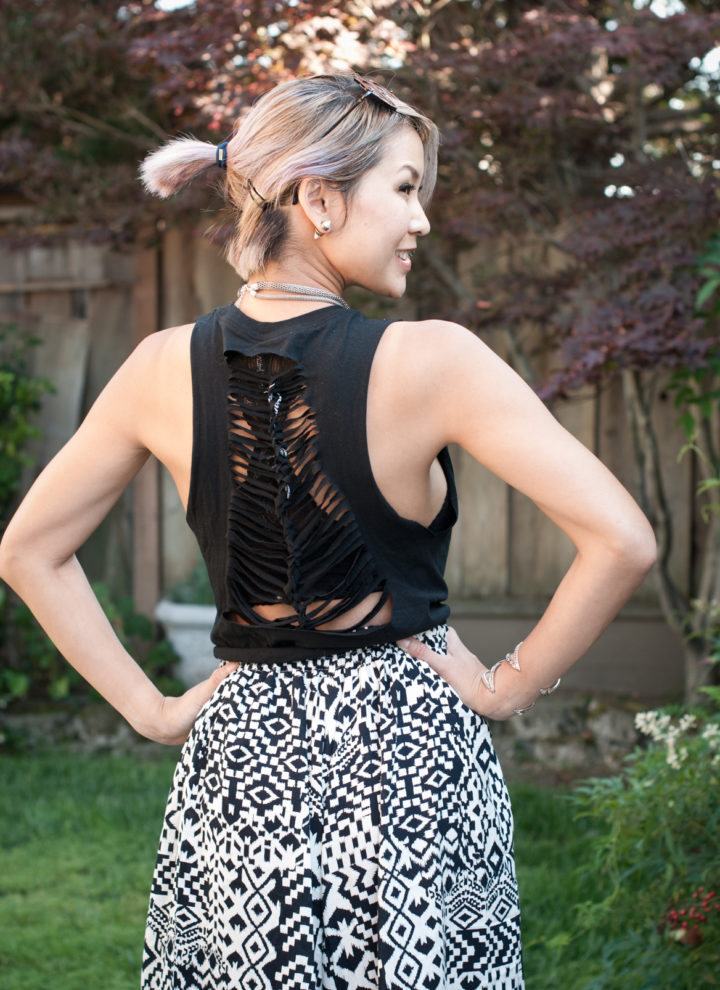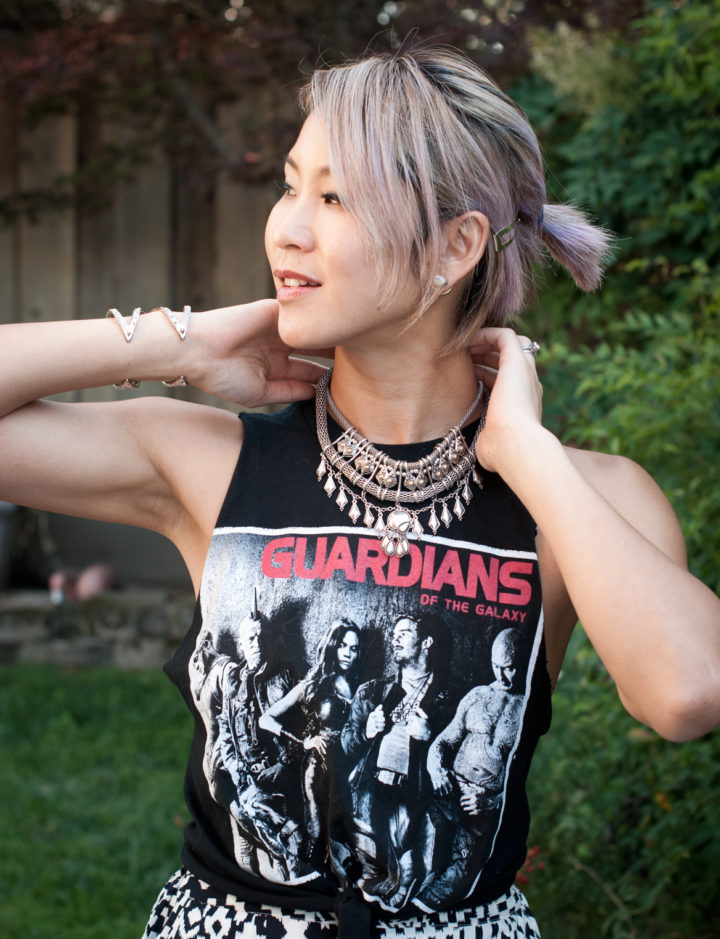 How to re-create this shirt:
Cut off the sleeves
Cut thin lines along the back – I started mine off about 5″ wide and gradually cut them wider and wider
Start at the top and take the first "string" in your finger. Twist it and hook the string through that one. Continue this until you get to the bottom. Then cut the last stringin half and tie it closed.
To make a tie-front, cut a line up from the bottom of the middle front. Cut another diagonal line on each side (like a "V") to create the two ties. Then level out the rest of the shirt depending on how short you want it to be. Here's a great reference.
Done!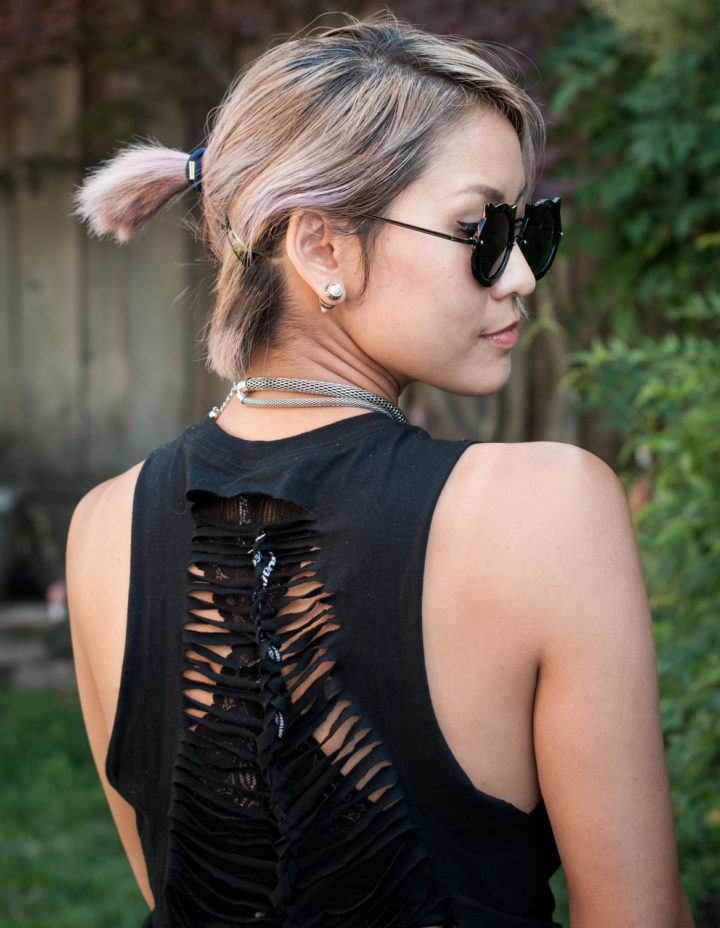 The Goods: